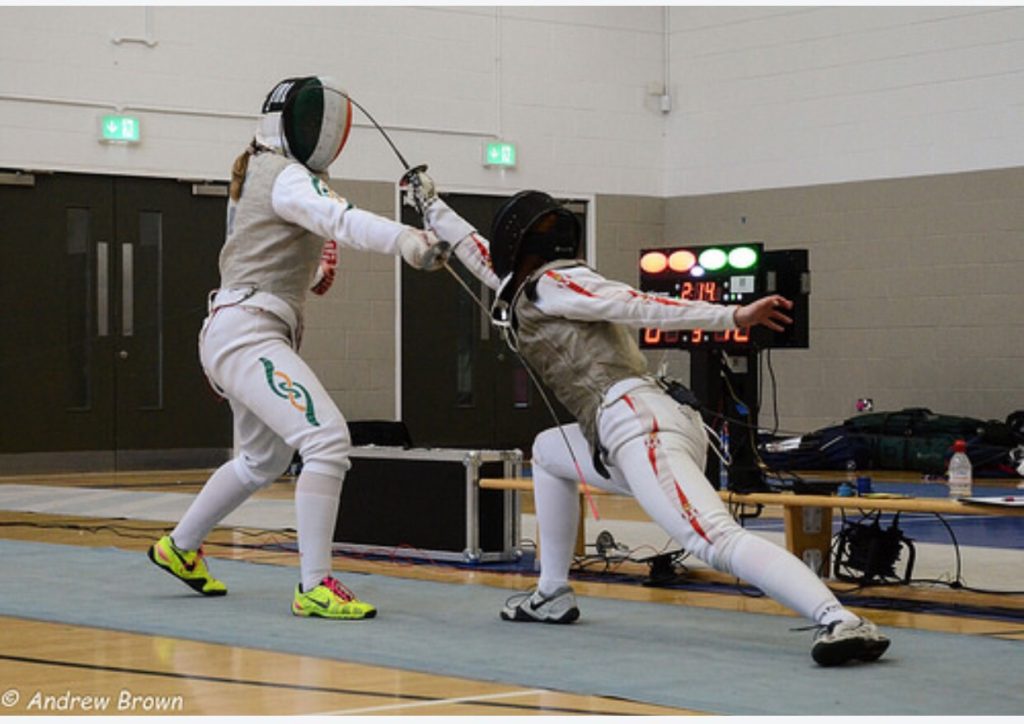 Everything you need to know about fencing in just 2 – 3 hours……
So, you're thinking of a company event that would be out of the ordinary? Why not invite your colleagues for an afternoon of swordplay!
Why Fencing?
The physical and mental challenge of fencing offers insight into how co-workers approach a new activity that may take them out of their comfort zone.
Some people are surprised that the quiet co-worker in the office can be a more "take charge" personality on the fencing strip or during team challenges.
Who doesn't want to challenge their co-workers or boss to a duel?
We'll offer you a concise but intensive programme which will include:
• Demonstration of original weapons
• Weapon hand position, valid targets, fundamental positions and movements of the legs
• Fencing footwork including stretching exercise and games
• Work with the weapon blade (engagements, beats, pressure)
• Rules and courtesy of a fencing bout
• The Tournament: either individual or team event with a Grand Final!
This will take 2-3 hours including a short break. The session can be arranged either during weekdays or on Saturday or Sunday. The group can be anything between 6 and 25 people. All fencing equipment will be provided. Prices start from €15 per hour per person!
Things to Know:
In order to reserve your date, a €200 nonrefundable deposit is required.
The remaining balance must be paid in full on the day of your workshop.
Guests should wear comfy clothes and sneakers and come prepared to have fun!
Venue requirements
The fees do not include venue hire or catering. In terms of facilities, we require a space roughly the size of a badminton court (45' x 25') with appropriate flooring (i.e. carpeted, rubber or wooden).
Testimonials
"I love team building activities where everyone is learning something new, and fencing is usually new to people"
"Teams that get en garde together, stay together.
What will you achieve?
• Holding the weapon
• Basic footwork for balance and coordination
• Basic movements of attack and defence
• Exercises to speed up reactions
What's involved?

• No previous experience is necessary
• We cater to men and women of all ages and levels of fitness

What should you bring?
• An opened mind
• Willing body
• Trainers
• Tracksuit or lose comfortable clothing
For bookings or questions please contact Olga by email on info@pembrokefencing.ie or phone on 086 216 0646.
If you do not have the room for fencing event, we can organize to hire the hall or you can yourself find the hall.
Please fill the short form.
Opening Hours
| | |
| --- | --- |
| Monday | 6 pm – 9 pm |
| Tuesday |  6 pm – 10 pm |
| Wednesday | Closed |
| Thursday |  5.30 pm – 9.30 pm |
| Friday | Closed |
| Saturday | Closed |
| Sunday | 11.30 am – 13.30 pm |